A cassette player is perched on a wide wooden shelf of ash wood that arches under the pressure of being forced between the cast iron pillars of Context Gallery, Derry.   The cassette player contains an "endless" audio cassette which plays a sample from the Van Morrison's   Coney Island (from the 1989 Avalon Sunset album), specifically the phrase "wouldn't it be great if it was like this all the time"  which was used on British Goverment televison advertisments produced by Belfast firm McCann- Erickson in 1995 to bolster peace process and paramilitary cease fires, called the year before.
On the opposite wall hangs a large colour photograph of the Natural History Museum, Dublin. The photograph takes the view from west balcony. The symmetry of the square image is bisected by a strip of glass mirror, reflecting back the cassette player, shelf, archiecture and viewer.
The private view invitation card features a black & white photograph of a red squirrell.
Curated by Hugh Mulholland, director Context Gallery.
Endless Cassette: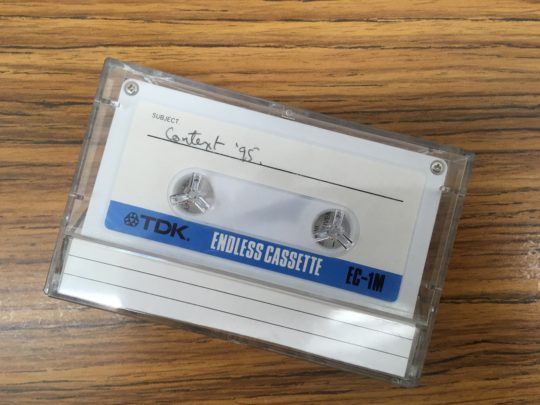 Invite Card: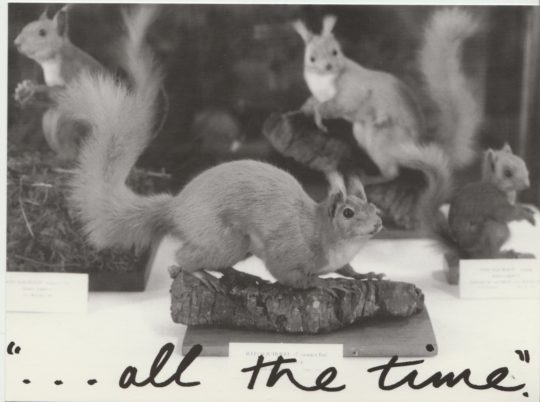 Review: Irish Times by Luke Clancy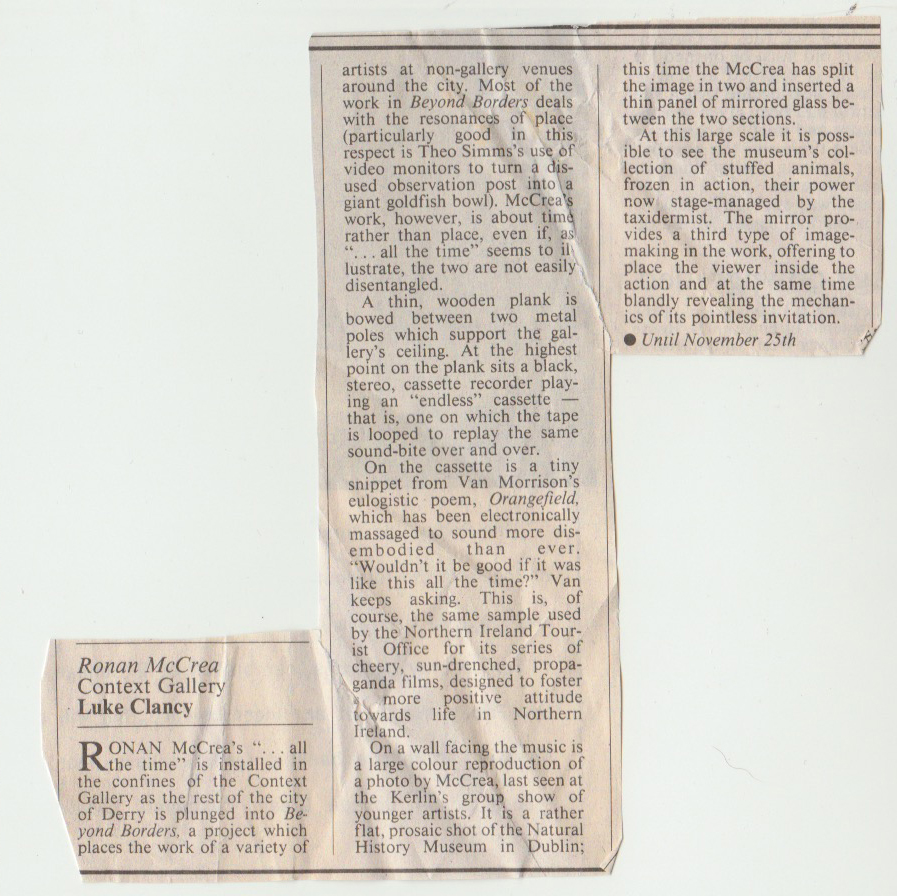 Review: Sunday Times